The Scholastic Children's Dictionary (ISBN: 978-1-338-23006-2) Retail Value: $21.99 US / $29.99 CAN is a long lasting beautiful, hard cover book, not a paperback. It includes: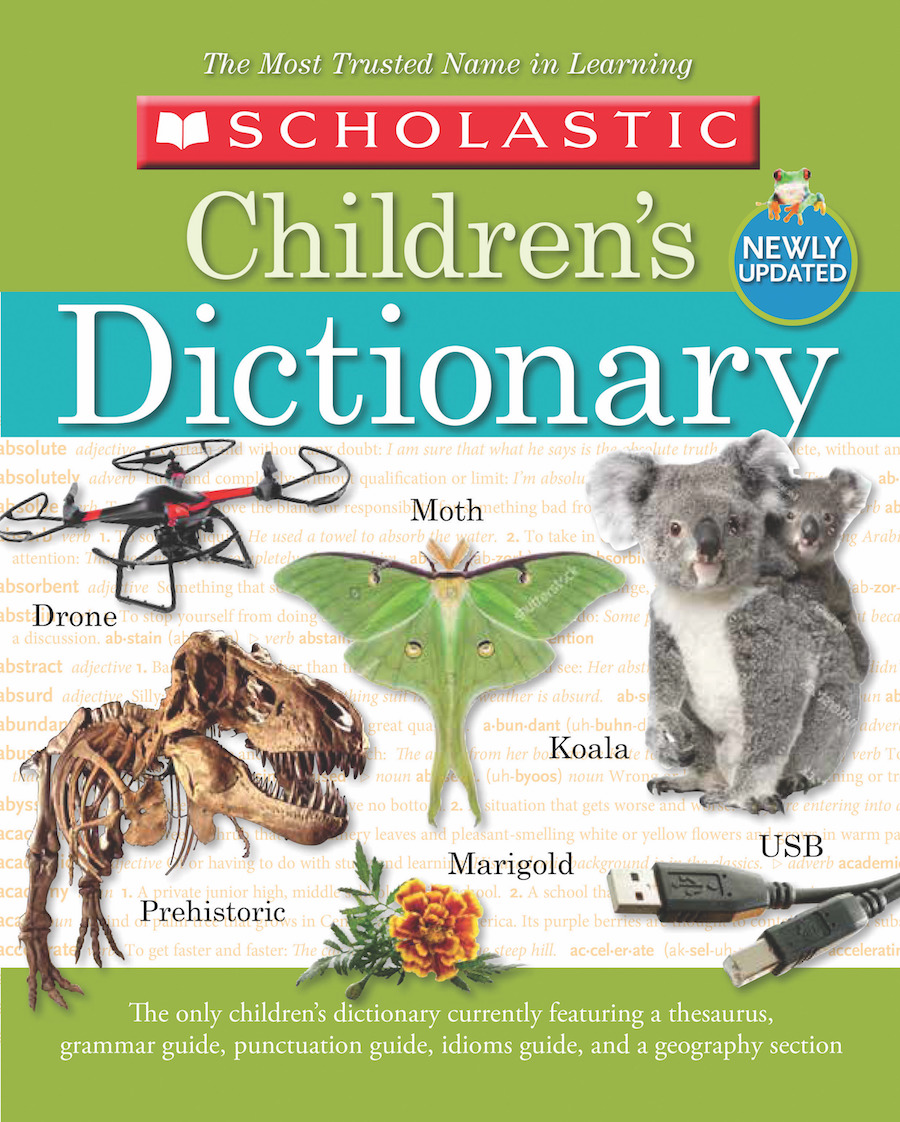 896 Pages, more than 30,000 entries
easy-to-understand descriptions
comprehensive selection of words
illustrations
phonetic pronunciations, parts of speech, synonyms
Plus 1000 Full-color photographs and illustrations
At your fingertips:
the Braille alphabet
a guide to U.S. presidents
facts about the states
maps
and more handy references.
The dictionary is appropriate for Ages 9 - 14.
You can get this dictionary here at a cost far below the retail price